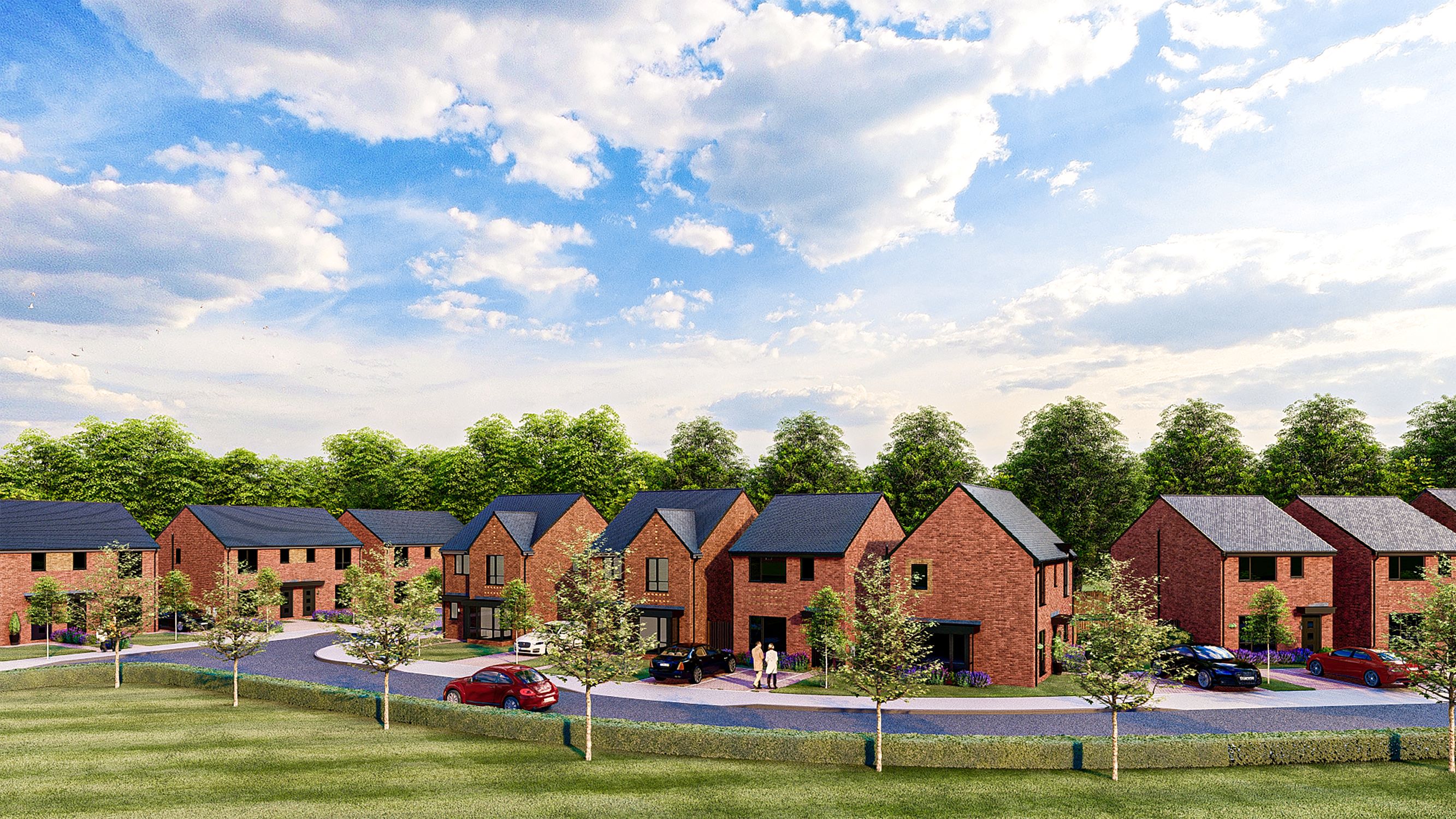 Hive Homes has exchanged contracts with Homes England on its second site – the former Carcraft site on Nixon Street in Rochdale.
The site had been vacant for 8 years before Homes England acquired it. Hive's proposed new development would provide a mixture of three and four bedroom homes for private sale aimed at first time buyers, growing families and single home-owners.
Hive Homes is backed by the Greater Manchester Combined Authority and 10 of the region's leading housing associations – Bolton at Home, Great Places, Irwell Valley, Mosscare St Vincent's, One Manchester, Onward, Salix Homes, Southway Housing, Trafford Housing Trust and Wythenshawe Community Housing Group.  Profit generated from development activity will be returned to investing members to support their wider community activities across Greater Manchester.
Ed Milner, Managing Director at Hive Homes, said: "We're excited to have exchanged contracts and submitted our planning application to Rochdale Council. This development will provide 102 high-quality much needed new homes in the area".
"I would like to thank the partners and design team for their continued support and hard work that has made this possible".
Matt Harrison, Chief Executive of Great Places and Chair of Hive Homes, added:
"We're delighted to announce the exchange on the Nixon Street site, which is another significant step in our work in to help address the region's housing needs and we're looking forward to getting on with construction and really making a difference."
Hive Homes is also keen to work in partnership with other public and private sector organisations to participate in project delivery.
Mr Harrison said: "We'd welcome contact and discussions with any public or private sector organisation that can help us to access sites or otherwise help us with the delivery of new homes."
Subject to planning, work is due to start on the new site in Spring 2021.
For further information on Hive Homes, visit www.hive-homes.co.uk